A PROJECT DEVELOPED 
IN AN IDEAL CONTEXT
Halfway between science and finance
       We are based in Lausanne, Switzerland, a stone's throw from the head offices of the major banks and one of the most prestigious computer science university in Europe, where half of our team comes from. Here we appreciate a stable and sustainable economic framework for the development of projects combining finance and technology. 
Meet us  at Rte des Flumeaux

1008 Prilly for a coffee
             We are a team united by years of collaborations and successful projects. We have acquired a long experience of carrying projects from A to Z and we develop everything internally and generally without the need for freelance. This allows us to imagine developing projects that are infeasible for other teams in a few days. But don't take our word for it and check out our previous achievements.
CEO Benjamin BenHattar
EPFL Physicist, Tokenomics and AI specialist
Physicist reconverted in the management of innovative video games
COO Samuel Auzols
administrative director and lead designer
After graduating in design with a background in business and engineering at Emlyon and Ecole Centrale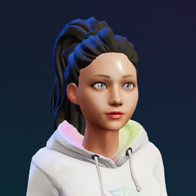 Tim Nguyen
EPFL MSc in AI and UX designer
Worked on all the technological aspects of creating a video game in VR and on PC
Alvaro Pinedo
EPFL MSc in AI
Alvaro combines his in-depth knowledge of AI, VR and the most popular game engines to help us design the most innovative products in the world of video games.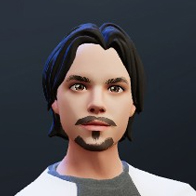 Quentin Neves
Blockchain innovation lead
By continuing his project initiated with the CPNVES to research interactive NFTs with us, Quentin has propelled us to the forefront of innovation in the crypto sector.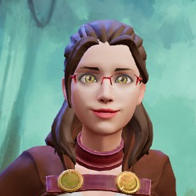 Damaris Stevens
Master's in Bioinformatics and character designer
She love to learn and I understand new concepts quickly, so she is always looking to push her work further and give it her best shot.
Zhang Zejun
Graphic Designer
3D artist who made possible the realization of the largest metaverse in virtual reality GangV Zhang has joined our team to continue to push the limits of immersion in the WEB3
Nella Schehrer
Executive assistant
with her two masters in language learning through immersive technologies, Nella consolidates our international structure
Chad GPT
Consultant
Although his past remains unclear Chad has revolutionized the way we work and works closely with us to accelerate innovation
DISCLAIMER
This website is a presentation of the project as it is imagined by its creators in order to share our ideas and discuss them. Some ideas may be abandoned or replaced after discussions with the community or if unforeseen technological challenges emerge. For a canon vision of the project please refer to the white paper

ShockWaves, incNeuro$ AND ANY ASSOCIATED LOGOS ARE TRADEMARKS SERVICES MARKS, AND/OR REGISTRED TRADEMARKS OF SHOCKWAVES.AI, Inc