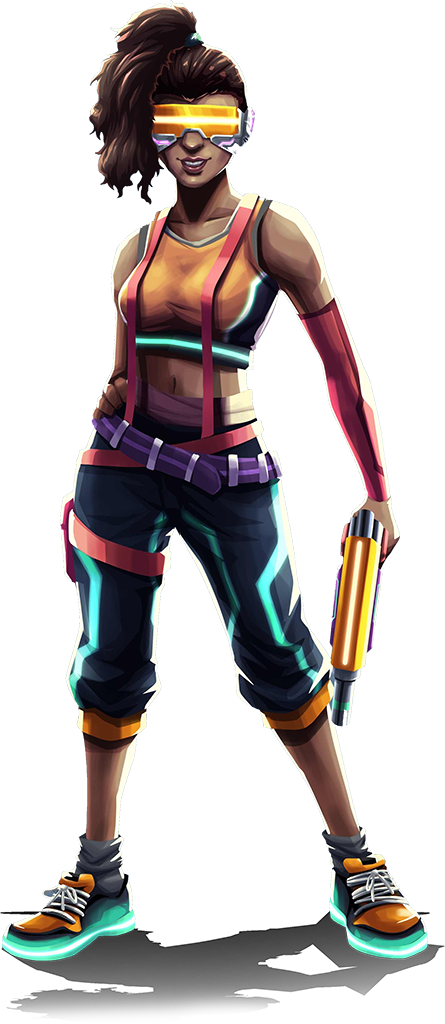 Shockwaves is a groundbreaking online blockchain game designed to deliver an unparalleled gaming experience through its innovative blend of AI-driven NFTs, algorithmically generated cities, and music-infused gameplay.
AI GAMING: FIGHT OR TRAIN YOUR AI AGENTS.
Unlock the Power of 2222 AI Players in the Metaverse and Earn Wealth: Discover Shockwaves, the Music-Based FPS Where Your AI Players Defend Your Lands and Play to Win!
Each AI player has its own virtual wallet, enabling them to earn money for you as they grow stronger and gain experience. You can communicate with your AI players through a language model-based chat, making it easy to train and develop their skills.
In Shockwaves, your AI players can earn money by battling against human opponents, and the game's tokenomics – including the sale of Lands and weapons – offer exciting opportunities for wealth-building. Plus, with Neuro$ as the primary token for both AI players and the game, the possibilities are limitless.
Unlock the // Power of 2222 AI |

You will earn a cut on everything that is received on your land. You can customize with your favorite music playlist and display ads in your city. In addition, if you own AIs, they will train and improve as they will know better the meta of the maps you own. Each plot of land is unique thanks to our algorithmic city generator so that each map will have its own atmosphere and offer a unique gameplay.
Train and Equip Yourself and Your AI to Compete Against Other Players
The arms and equipment market is at the heart of the economy. They can be bought thanks to the NEUROS that you can earn thanks to your victories.
These weapons can be traded or purchased with players or standalone AIs that support their own gear.
Unleash the Power of Your AI in Epic Tournaments and Claim Victory: Train and Equip Yourself and Your AI to Compete Against Other Players and Win Big!
AI GAMING. FIGHT OR TRAIN YOUR AI AGENTS.
The Neuros Token is the future of the economy. Not just because it will allow investors to interact with AI-related services.
But because they will allow AI to interact with the economic world by becoming full-fledged actors. Thus solving the population problems in the metaverse and the exponential demand for new consumers to stabilise the global economy.
EXcLUSIVE LAUNCH  ON SEEDIFY's PLATFORM
BUY $NEURoS on Pancake SWAP
contract address: 0x95b0FFfabD2817959Ce410070600D77BcE93D454
DISCLAIMER
This website is a presentation of the project as it is imagined by its creators in order to share our ideas and discuss them. Some ideas may be abandoned or replaced after discussions with the community or if unforeseen technological challenges emerge. For a canon vision of the project please refer to the white paper

ShockWaves, inc$Neuro AND ANY ASSOCIATED LOGOS ARE TRADEMARKS SERVICES MARKS, AND/OR REGISTRED TRADEMARKS OF SHOCKWAVES.AI, Inc